May 15, 2019 8:50 am – 3:30 pm
St. Elias Centre, 750 Ridgewood Ave, Ottawa
Keynote Speakers
Dr. Phil St. John
MD, MPH, CCFP, FRCPC
Professor, Dept of Internal Medicine, Max Rady College of Medicine, University of Manitoba, and consulting geriatrician in the Winnipeg Regional Health Authority
Dr. Phil St. John is a professor at the Department of Internal Medicine at Max Rady College of Medicine and University of Manitoba. He is also a consulting geriatrician for the Winnipeg Regional Health Authority. He completed his Master's in Public Health with Specialization in Epidemiology at Johns Hopkins University. He is an affiliate of the Centre on Aging at the University of Manitoba, the co-lead of the Manitoba site of the Canadian Longitudinal Study of Aging, and a collaborator with the Manitoba Follow-up Study.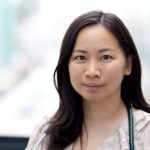 Dr. Camilla Wong
MD, FRCPC, MHSC
Geriatrician at St. Michael's Hospital, associate professor at the University of Toronto, and project investigator at the Li Ka ShingKnowledge Institute
Dr. Camilla Wong is a Geriatrician at St. Michael's Hospital, an Associate Professor in the Department of Medicine at the University of Toronto, and a Project Investigator at the Li Ka Shing Knowledge Institute. Her clinical and research interests include the implementation and evaluation of acute care models for the frail elderly. Her publications have appeared in the Journal of the American Medical Association (JAMA), Canadian Medical Association Journal (CMAJ), and the Annals of Surgery.
Speakers
Sponsors
Keynote Presentations
Dr. Phil St. John
Keeping People Well at Home: Specialized Geriatric Outpatient Services
Dr. Camilla Wong
Interface Geriatrics: Cross-Specialty Collaboration
Concurrent Presentations